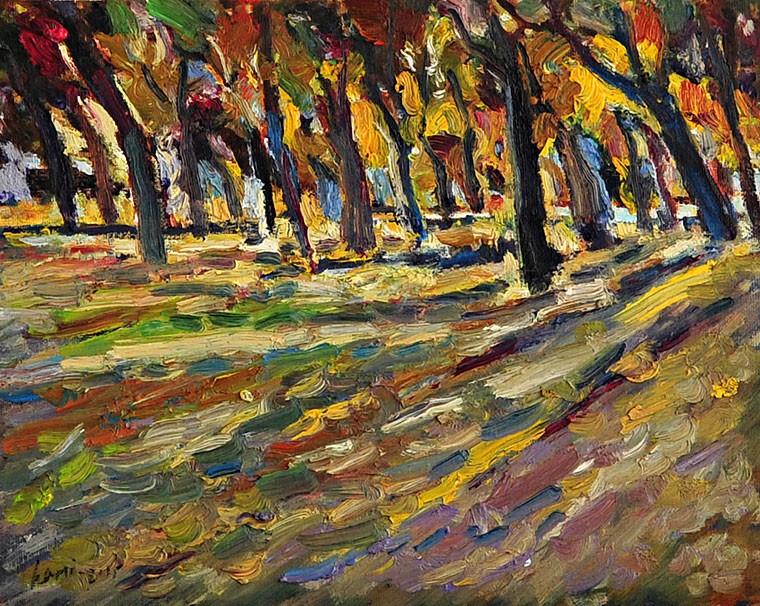 HN0006 - Untitled (2015-16) Oil on canvas
Copyright 2016 - 2019 © Art+ China All Rights Reserved

Previous [1] Next
Artist: HA NE
After graduated from Hubei Art Institute, Ha continued his study in the National Art Institute and enrolled in the senior research faculty. Ha is a professional artist, art curator, designer and currently the Secretary General of the Xiao Zhou Artist Association in Guangzhou city.
Xiao Zhou is an ancient river village nested on the perimeter of the Guangzhou Universities District in the Pearl River Delta region. This historical site provides a perfect setting for the integration of modern arts with the long history of China. Hundreds of contemporary artists from all over China work and live in Xiao Zhou in the past decade and the place has become a famous art base in southern China.
With an extremely open personality and always wearing a smile on his face, Ha's work of art embraces beautiful colors and brightness of the day. People will always find a peaceful, natural and airy feeling in most of his paintings. That is why, new and old friends alike, always say that, the people and places in Ha's paintings are all so familiar, but you will never remember where you have seen or visited before.
Ha – the artist with a timeless smile.