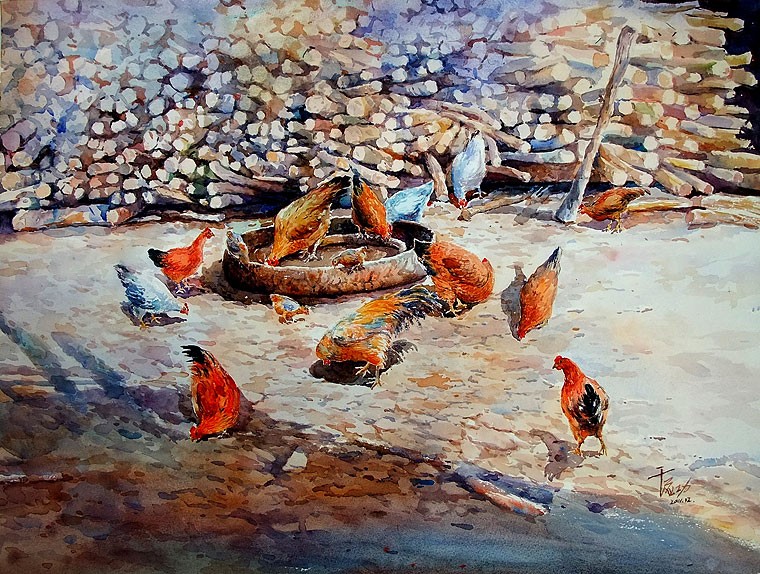 WYG0001 - Lunch time (2011) Water color on paper 54 cm x 76 cm
Copyright 2016 - 2019 © Art+ China All Rights Reserved

Previous [1] Next
Artist: WANG YING GONG
Wang, born in 1985, is a native of Hainan Island (Hainan province). After graduated from the Art Department of Hainan University, Wang continued to improve his painting skill and learnt from famous painting masters in the region.
Wang is specialized in water color painting. He made his debut in 2001 when his works of art were being selected and published in a leading art magazine in Hainan.
In 2005, as a young artist, Wang's painting titled "Water pear" was awarded a silver medal at the Hainan Provincial Art Contest. Wang's works of art were awarded certificates of merit in a number of art exhibitions in 2011, 2012 and 2013.
Wang's water color paintings were acquired by galleries and private collectors in the mainland and also in Hong Kong and Taiwan.